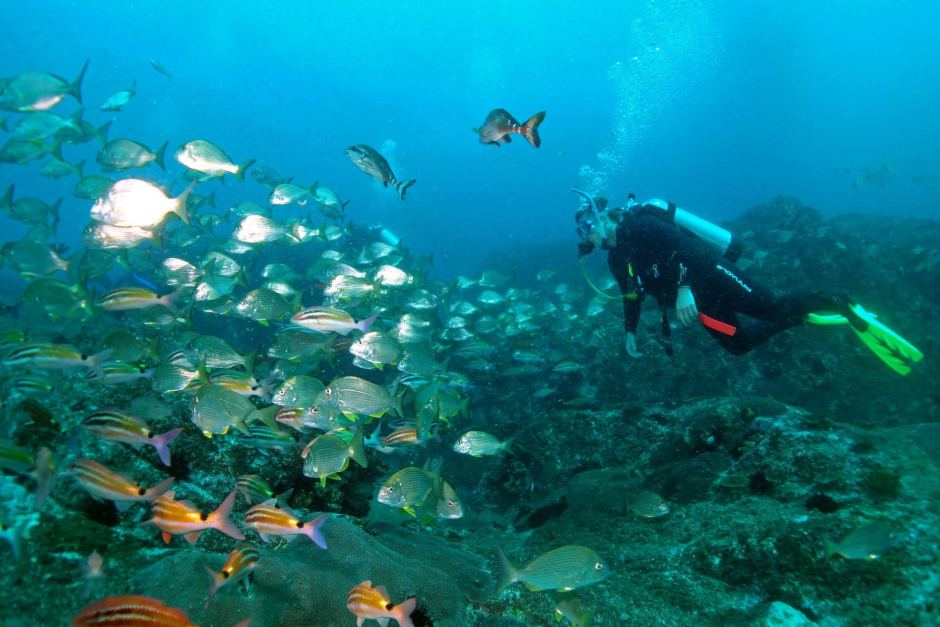 Chris and the staff, between them, have in excess of 30 years experience in the diving industry and are the longest established operators in the Solitary Islands. The Solitary Islands are situated on the north coast of New South Wales, Australia.
This region is renowned for its rich and diverse marine life and spectacular diving. Please explore what is on offer at Dive Quest.
Mullaway is a serene seaside area with quiet tree-lined surfing beaches in a bushland setting far away from the city crowds. This outstanding region offers a multitude of non-diving activities as well, including bushwalking in our National Parks, white water rafting, fishing and surfing.
Dive Quest is strategically located adjacent the Solitary Islands Marine Park in Mullaway only 25 km north of Coffs Harbour, New South Wales, Australia.
Dive Quest is also situated nearby to a variety of shops, restaurants, clubs and other facilities in the township of Woolgoolga to help make your stay here as enjoyable and relaxing as possible.
Dive Quest staff will be happy to arrange transfers from plane, train or bus.
Click here http://divequest.com.au/ to view more